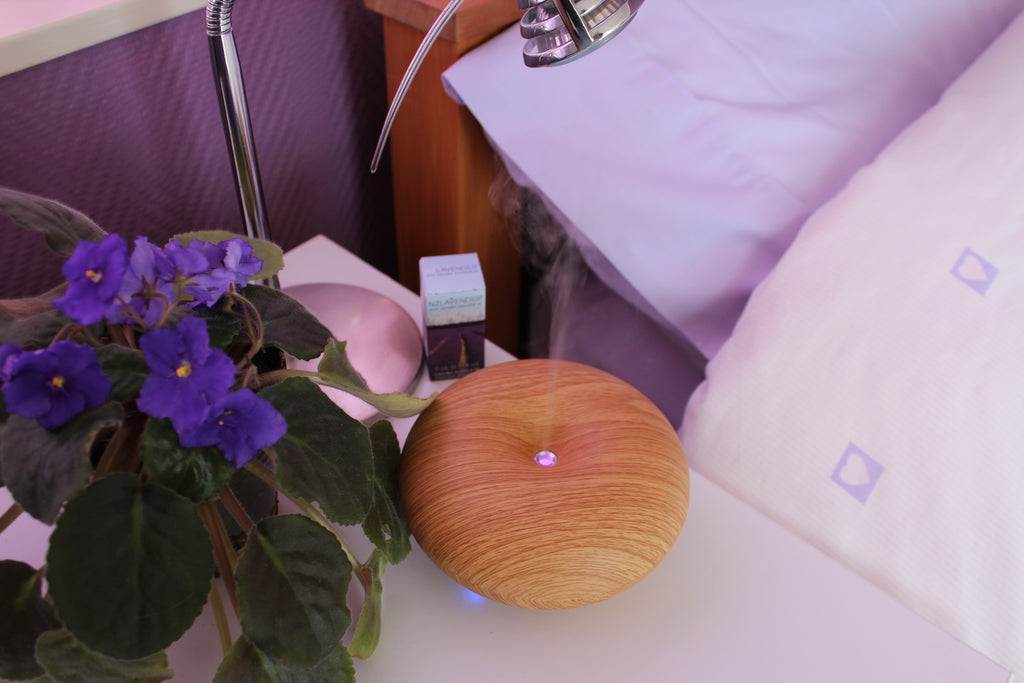 So excited to announce a new product to our range that will help balance mind, body and soul while helping to create a relaxed and purified environment - Clean Fresh Air - naturally. 
Our beautiful wood look essential oil diffuser (in light or dark wood) ultrasonically humidifies the air you breathe as the summer months rob us of needed moisture. 
You can use essential oil drops of your choice but for purchases made until 31st December, you will receive a free NZ Lavender pure essential oil for your use with this beautiful diffuser.
No need to select the oil purchase when selecting diffuser of choice, I will lovingly package your lavender oil inside the diffuser box.  Makes a wonderful gift and is very pretty whilst useful. Just use the word 'NZ Lavender' in the shipping comments box
Lavender oil is known for its anti-inflammatory, antifungal, antidepressant, antiseptic, antibacterial and antimicrobial properties. It also helps us soothe and sleep better at night.  You are going to love this oil and love this diffuser.